Enjoy Life at Christopher Heights, in a Cozy Furnished Apartment
Christopher Heights™ understands that making the decision to move into a senior community can often be difficult for both the individual and their families so we would like to invite you to come and TRY US! This unique opportunity allows your loved one to relax and see how life is at our assisted living community before making the final decision to relocate. They will stay in a fully furnished apartment, experience the full package of services, and may even make new friends that they would like to get to know better. Call us today for more information, we'd love to have you!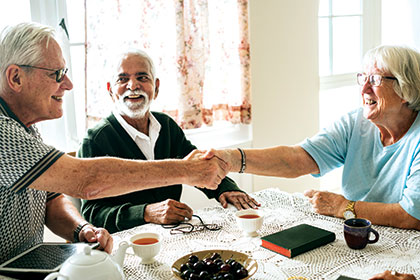 "My family member
resided for over a year at Christopher Heights of Northampton. The entire time we knew she was in a safe environment and received all the assistance needed. The staff was attentive and caring. The building is beautifully maintained. Management was very supportive and made the transition to move in very easy for our family member and those of us helping. They went above and beyond to meet all of our needs! This is a wonderful facility and I would recommend it to anyone looking to place a family member in assisted living."