The city of Worcester made the decision to close the Belmont Home and disperse residents to other nursing homes. At the same time the Board of Directors at Christopher House™, Inc., a non-profit nursing facility, were looking for property in the area. An agreement was reached with the City and Christopher House acquired the property with the understanding that along with a new nursing facility they would build an affordable assisted living community on the site.
The Belmont Home residents were transferred to the new Christopher House state-of-the-art nursing home campus.
The Grantham Group, innovative developers with over 100 combined years of experience in healthcare and related businesses opened Christopher Heights™ of Worcester, an affordable assisted living community, on the Christopher House campus.
Christopher Heights Assisted Living communities exist in Webster, Attleboro, Marlborough, Northampton, and Belchertown in addition to the original Worcester location.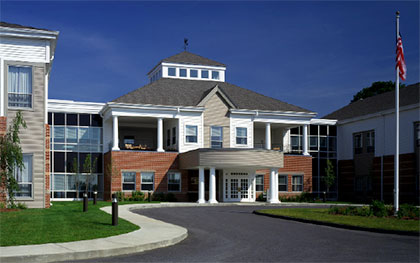 Christopher House of Worcester