Life at Christopher Heights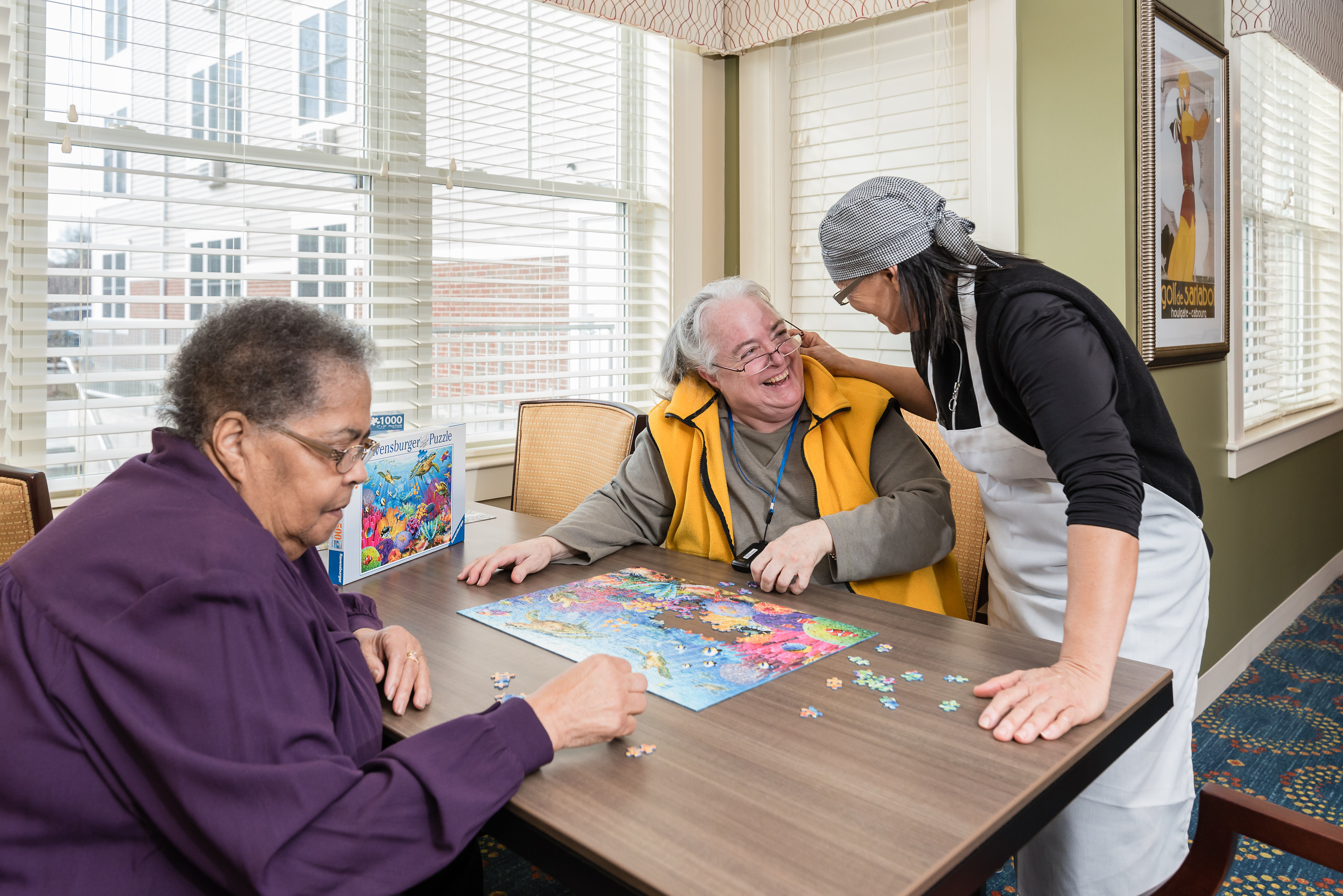 A vibrant community atmosphere.
Where every individual is celebrated, respected and encouraged to live a continued life with purpose and meaning.
Every day...
Starts out in accordance with your individual preferences. Residents enjoy a breakfast together or may choose to remain in their private apartment and enjoy a continental breakfast while reading the local newspaper. Group exercise is offered every morning to start the day off with vitality and good energy! Residents may choose to participate in exercise or may prefer to socialize in our warm and inviting living rooms that provide the perfect space for community socials. Some residents need a little extra help getting ready for the day and that is provided by the Christopher Heights companions on an individualized basis.
Christopher Heights has a variety of activities throughout the day that residents can choose to participate in actively or simply observe. Lunch is served in our main dining rooms daily at noon and all meals are prepared by our in-house chefs. Alternates are always available upon request to accommodate an individual palate or diet preference. Dinner is also served in our main dining rooms offering lighter evening meals and opportunities for spending time with friends. Group activities in the evening are also offered to provide opportunities for residents to play cards or continue to enjoy the day with new made friends.
Life at Christopher Heights is...
Meant to promote independence and purpose. Residents are encouraged to participate in our life enrichment programs and also share their rich heritage and ideas for new programs. Although life at Christopher Heights is community living, each resident enjoys a private apartment that they can retreat to at any time when they wish to have quiet time alone. Residents have peace of mind knowing that assistance is always close by in the event that they may not feel well or may need some assistance with ADL's (Activities of Daily Living). Residents at Christopher Heights enjoy the support services of our Resident Care Team which includes nursing and companion assistance, social services, fully staffed activities programs, chef prepared meals, dietary oversight and full maintenance in house.